Raise your hand if you're enjoying Hannah's season …
I just love her so much, plus I'm not hating the men, so I don't mind writing another Bachelor related post (you can find my previous one here: 55 Thoughts From the Bachelorette Premiere).
Enough about the past though, let's get into this week's episode!
Jed's One-on-One:
Sooo, my satellite was out the majority of this date due to a storm. Based off Twitter, Hannah took Jed to see the Boston Celtics, and Jed didn't seem too impressed by the players, even though Twitter said they were well known??  #kindofaturnoff
There's also this …
My TV did return, right at the moment where Jed basically told Hannah he came on the show for it's platform and to further his music career. While I (and Hannah seemed to) respect his honesty, I think Jed is officially out of my top four.
Group Date:
I agree with Hannah; you have got to be a MAN to survive this date, so bring it on! At the same time, I live in the Midwest and Rugby is not something we have around "these here parts." What a freaking crazy sport!! I can not BELIEVE they don't wear pads and that even if a player is down, the game keeps going.
Regardless. The date …
… was extremely intense. The ambulance scene was totes overrated, however, the Luke on Luke drama was not. It completely looked like a cheap shot (given to Luke S from Luke P) based off the footage we were shown (& for once, it didn't look edited).
Also, did you know that if you forget something, but someone tells you what happens, then you have the power to remember? Hm. Who knew?
If you don't know what I'm talking about, it was how Luke P reacted when called out on the lies he told regarding his altercation with Luke S later on the evening portion of the date. The guys ganging up on Luke P was my favorite part of the night (Hannah's silver suit was my least).
Tyler's One-on-One:
First, I understand completely why Hannah was upset going into the date; the previous evening and the actions of Luke P shook her. How many of you reading this have misjudged a person you were in a relationship with? She felt the strongest connection to someone who all the guys have an issue with; that has to be really tough to think your opinion of someone you really like may be (& probably is) wrong. However, Tyler was there to turn her frown upside down and melt the hearts of the audience in the process.
Second, all the single women watching Tyler's date …
Finally, Jake Owens! Bachelorette bringing out the big names for this date!!
Cocktail Party:
Awwww, Hannah and Peter are dating! I thought it was funny and cute when he asked her to be official, while still being okay she's dating fourteen other men (hahaha). Annnd, that's really all I took from her one-on-ones at the cocktail party … besides the Luke on Luke drama.
I thought Cam's amputated leg/sick grandma/puppy story from last week was the most BS one guy could feed Hannah at a time, but Luke P took the cake. He continued to lie all through the party. His best of the night had to be the following …
Luke P to Hannah:  "Luke S is not here for you, but here to promote his tequila brand."

The guys to Luke: "Do you believe that Luke S is here for the wrong reasons?"

Luke P: "No, Luke S is here for the right reasons! I'll go tell Hannah that right now!"

The guys: "Yeah, make sure you tell you how wrong you were."

Luke P to Hannah: "Luke S wanted me to come up here and tell you he's here for the right reasons."
Or something like that. Watching at home, once the clock hit 8:55, (central time for me)  we knew we wouldn't be getting a rose ceremony until next week. I foresee a Luke v. Luke date in our future, or a Luke S departure. I don't think Luke P will leave just yet; I'm standing firm that he's the one who makes the inappropriate "sex before marriage" comments that piss Hannah off. Regardless, between not having to sit through Jed's date, the Luke drama, and sweet & precious Tyler, this episode was not a bore!
One Final Thing:
Before we go, I must plug my absolute favorite Bachelor Nation podcast, Broses Before Roses.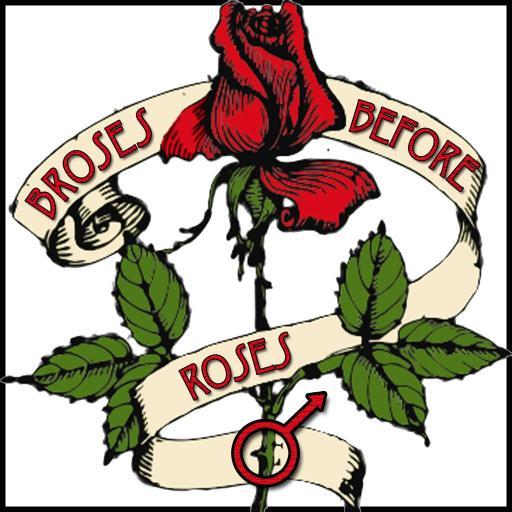 It's four (I'm assuming middle aged?) friends who watch and discuss the current season of whatever Bachelor franchise is playing.
And. they. are. freaking. hilarious!!!!!!!!!!!!!!!!!!!
Forewarning … they don't take it as seriously as we all do, so there are times they get things wrong. There are also times they go weeks, or months without recording (which is so annoying!!). But I promise you, if you're any sort of Bachelor fan, stick with these guys. They are so unbelievably funny! I wish they would recap more shows; it wouldn't even have to be realty TV related. I'd take a recap of anything from them (except maybe sports).
Fingers crossed they read this (maybe even give MHH a shout out on their show??), and realize that if we must all sit through two hours of Luke P … then they least they could do is twist it into hilarious content for our listening pleasure!
But for now … here's to finding out which Luke goes home next week!