"I feel like I'm in a Bachelor tornado …" 
What I mean by that is … the show has been coming at me fast and I haven't had time to really process it. I don't know any of the girls' names, I barely watch the show live or live tweet, and I have yet to decide how I feel about Colton. It's moving too quickly to absorb … and plus, I find myself just not caring. I'd rather watch reruns of Vanderpump than a new episode of Bach.
BUT!!
I'm committed to you all and I know you're waiting to hear my thoughts on Colton's season!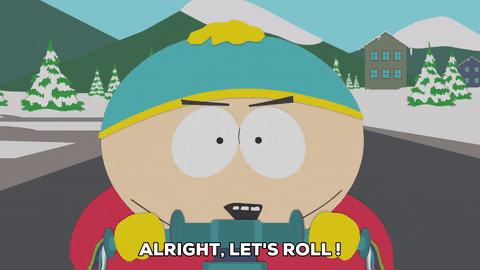 Colton as the Bachelor
I struggle with Colton because of his past with the show. It seems too convenient that he would go from meeting/hooking up with Tia, to being on Becca's season, to Paradise back with Tia, to finally dump her in the end and become the next Bachelor (see: Colton is the Worst).
I'm going to try really hard to not let those feelings bleed into his season, so I paid extra attention to Colton on this week's episode to see if my feelings about him changed. Here is what I came up with:
He is insanely easy to read. You can tell which girls he really likes versus the girls the producers are telling him to  keep around.
He also just tells the girls, "I like you" so maybe that's why he's easy to read??
He's emotional; I can't tell if it's the good amount in a partner or the whiny amount that would annoy me.
Yes, Colton works with kids and is a human teddy bear around them, but my cynical side thinks it's another way for him to promote himself … I know I know, that makes me sound like a terrible person, but in the safe space of my computer I'm not afraid to admit it.
 I think Colton needs an older woman, not just because I love Elyse so much (see below) … but I like what she brings out in Colton. I like him with her … and that's my first time (ever) saying I like him.
The Girls
My initial favorite was Miss Alabama Hannah, until that treacherous one-on-one from last week where girlfriend couldn't even muster up a toast. Aren't you a pageant girl? Can't you make up some BS on a dime? Then this week she discussed Caelynn with Colton, and you just don't talk about other girls with the main dude. Ever. While so much of this show is edit by edit, pieced together to create either a story line or drama, I truly don't think Hannah has been edited that often; I think she's really as insecure, not poised, and crazy as she appears. Guess I now have to pick a new favorite. Sighhh.
As far as any in the running for my new fav, I like the other Hannah, who also happens to be from Alabama? She got the first impression rose, and while I would like to say comes across genuine, I've clearly been burned by one Alabamahannah this season and we're only three episodes in. So who knows.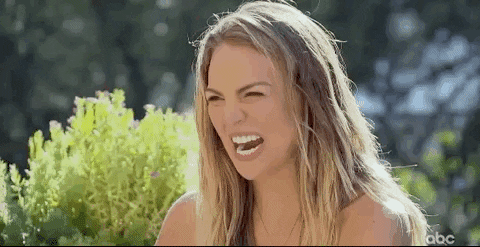 As mentioned, I la la la love Elyse! I would actually like to see her as the next Bachelorette, with guys in their late 20s – 30s vying for her … less douche canoes. I mean, if she doesn't end up with Colton, because as said, I kind of like them together. However, nothing I want ever happens on this show, so moving right along.
For all holy entertainment purposes, I hope he KEEPS DEMI FOREVER!! "I don't want to be another one of those yo ho ho's …"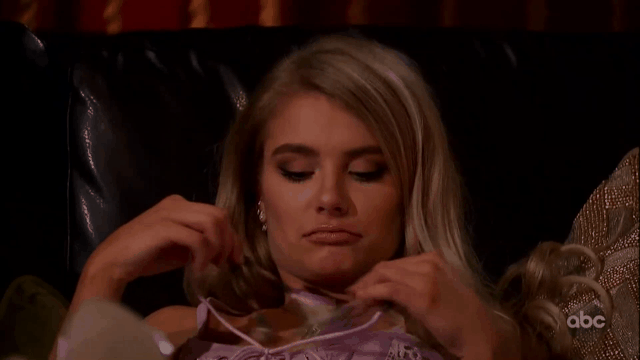 I don't think I'll ever love Demi in the way that I loved Jordan (despite his ridiculous ways). I also don't think I will ever root for Colton to propose to her, especially when she's up against girls I like, buuuuut she's so funny and entertaining, she can stay for a while longer.
I don't know who all annoys me. Maybe Tracy? Is that her name? The one who Demi keeps antagonizing, and who claims to be a stylist, even though she can't even dress herself.  I struggle with liking Onyeka too. Obviously I'm down for a big personality, and while I loved the "drowning in bitches" comment, she's just too too much and annoying AF.
This Season
I usually like the craziness and cat fights in the early episodes, but for some reason, this time around, I'm ready to get down to like, the final five. I'm curious to see what Colton's really looking for and how the finalists will interact with one another when it's the end of the line (and what their families are like too!). Guess we'll find out soon enough!