Who here watches Grey's Anatomy? 
And if you thought this was a Riverdale post, I'm going somewhere with this, I promise. I was a Grey's STAN until the show got out of control: Meredith almost drowns, the whole Denny debacle,  George's death, the hospital getting shot up, the airplane crash, Lexi & Mark's death, etc etc etc …
My whole point with the Grey's reference is that the story lines got so so so far gone, I couldn't watch anymore. This brings us to Riverdale. Is the show heading in the Grey direction? Let's investigate.
Season 1: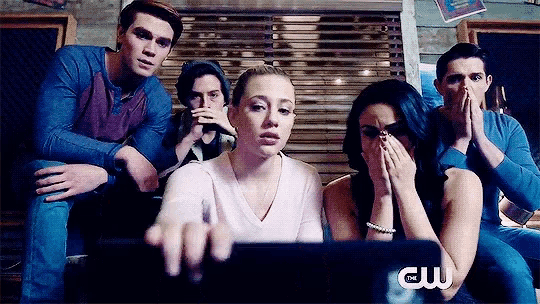 Aka .. the best season. Honestly, the show could have stopped after its first season because everything came together brilliantly. I loved how the entire season was centered around who killed Jason Blossom … and the big reveal (regarding his father) was the perfect twist. While Archie was intolerable this season (remember when he was banging his teacher?!), the sub plots with Chuck Clayton, Polly Cooper, & Fred's business made up for it. The mystery surrounding Jason got solved in the end, leaving us all excited for a second season and nonstop wondering where the show will take us.
Season 2:
Things started to get a little out of control in season 2. While I suppose the plot of the Black Hood was interesante, I felt it was too similar to the first season (hunt for a killer again … ??). THEN there was the Nick St. Clair of it all, Jingle Jangle, Bughead drama (ugh and her striptease?), Mayor and Sheriff boning, the Riverdale Reeper, and Hiram Lodge.
The plot line with Hiram acting like a "mob boss" and getting Archie to do all this dirty work of his (as a high schooler no doubt) was so ridiculous and I felt had nothing to do with finding the Black Hood (which I thought was the central plot of the season; was it not?). Then there was the whole mayoral campaign between Fred and Hermione, plus the second MOST RIDICULOUS sub plot EVER: Chic.
Seriously … WHAT did he have to do with the story line besides get Betty and her mom wrapped up in murder? Zip, zilch, nada! Speaking of Betty's f'ed up family, the final nail in the horrible coffin that was season 2, was the reveal that Hal was the Black Hood.
Betty we all have a darkness in us!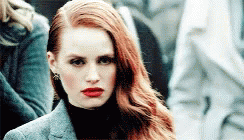 Season 3:
After all of that, the show could not get any more dumb. Enter Gryphons and Gargoyles.

I'm not even going to waste my time describing my thoughts on this plot; I'll let the image above speak for itself.
And yet … and yet … Riverdale is one of the shows I watch live every week; I never let it back up on the DVR. Why is that? How does something very far gone with ridiculousness hold my attention so close that I abandon my husband for an hour every Wednesday night to see what happens? In fact, it's more of a "must know" what happens feeling.
Perhaps, the show knows how out of control the story is; maybe the writers and actors are all in on the joke.   
  Or, perhaps it's a show made for teens, starring teens (or close to it) and it's not something to be taken too seriously. It helps viewers (especially teens) escape from the pressures of the real world … I mean, reality is pretty messed up, but at least we don't have to fear a Gargoyle King.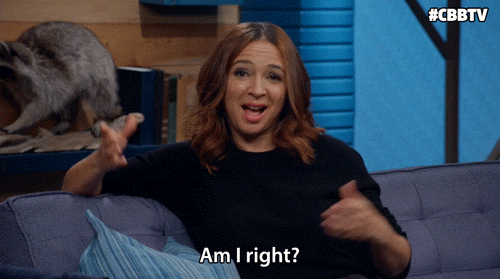 Regardless, I'll keep watching, but remember Riverdale …