I can not believe my silly little hobby has reached its one hundredth post! I would like to thank my husband for leaving me alone with the upstairs television to watch Bravo (or maybe he leaves me alone because I'm watching Bravo …?), Instagram & Twitter for allowing me to connect with other pop culture fans, as well as trash talk those celebs we don't particularly like, all my friends who love the same shows I do and gossip about them with me (Mack = Housewives, B = Bachelor, Lyssie = Queer Eye), and anyone who chooses to read what I write or take an interest in it … and for all those who don't? You're missing out!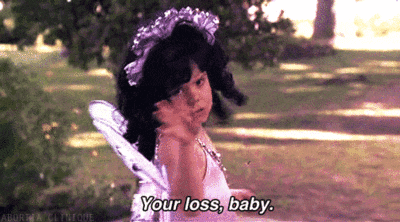 Obviously, #100 had to be Bravo related because without Bravo, MHH wouldn't exist … see below for my thoughts on everything Housewife related from this week. Don't forget to view all 99 past posts by clicking up in the right hand corner. Follow me on IG and Twitter too! Happy reading and here's to 100 more!
OC: I almost had to write up an entire post about psycho Shannon, however, I guess everything worked itself out between her and the ladies in Jamaica because she made up with everyone on last week's episode. Gina, though, continues to keep that plot line going on tomorrow's episode, stirring the friendship pot between Shannon & Tamra. Oh! And the reunion was recently filmed; looking forward to that!
Dallas: LeeAnne should not, should not, should not have used the word "alcoholic" but I don't think I can ever be team D'Andra, no matter how in the wrong everyone else is. I also decided that Stephanie is my new housewife

QUEEN

  —> love love love her! Their reunion films soon too!
New Jersey: Season 9 starts this week. I've been so disappointed by the past few seasons of NJ, yet Andy says this season brings it all back to like, early season vibes … do we believe him? Guess we'll find out Wednesday!

RHOA:

 Premiered tonight (yes, it's on the dvr; will probs watch tomorrow before OC)! Congrats goes out to Kenya who gave birth to her first child … and a second congrats to Kenya because we don't have to watch her this season! 😀
Beverly Hills: These ladies absolutely WON Halloween (Rinna as Erika Jayne?! DEAD!), so I'm very very pumped for them to return to my television, especially because there is going to be some maaaad drama with LVP I think! Pretty sure she won't shoot with the ladies, or they're currently not wanting to film with her!
Pump Rules: While they are technically not housewives (except for Lala, who I predict will soon transition to RHOB), did you see the trailer for the new season!? ANYONE AS EXCITED AS I AM?!?!?!?! If you missed the trailer, I posted it below. I'm ready to see how the Brittany/Jax proposal went down, see James's robot girlfriend get shut down by Lala, see where Scheana has been (besides salty on Twitter), and finally see Stassi in a positive relationship (and Beau on my screen!) … oh, and see how things haven't changed much for "That was so trashy" Kristen.
Hope you all have a wonderful, drama-free week!