This year I choose to not labor by going back and analyzing some of my favorite TV time of the last two weeks: the Real Housewives of New York reunion parts 1 & 2, and the incredible Netflix movie To All the Boys I've Loved Before (which probably deserves an entire post of it's own, but here we are).
Let's go ahead and start with Peter and Lara Jean, that way if you're only here for them (I see you Peterson girls!) you can stop reading when the housewives roll in!
Background
I'm not trying to sound all braggy, but I have been obsessed with Peter and Lara Jean's story waaay before the movie ever came out. I read To All the Boy's I've Loved Before & P.S. I Still Love You years ago, and then reread them before starting the movie. I'm currently reading the conclusion to the series, Always and Forever, Lara Jean.  I hate to be that person who is all "The books are better" but come on, they always are, and I'll get to why in a little bit. But first, everything I loved …
Film's Successes
The worst thing a movie based off a successful novel can do is cast actors who are not even close to the characters. Whoever cast this film deserves an award because the actors are the people from the book. Peter, Lara Jean, Kitty, Margo, Chris, and the dad are exactly how I pictured they would be … like to a T! I love how awkward, yet endearing LJ is … I think Peter uses the term "quirky" in the books. I love how she's an individual (the whole "better style" scene is great!), and unsure of herself, but then sure with Peter, but then pretends with him, but then ends up falling for him. Oh, and Peter! Where do I begin? His encounter with her on the track, then wanting an explanation at the diner, to being kind to Kitty, to their interaction at the party, to his realization he can talk to her about super personal issues, to the moment he tells her she was never second best, to him admitting he is in love with her in the end! His little scrunched nose and the way he grabs her is exactly how Jenny Han wrote him.
I could go on and on about how great the two of them are, both on their own and together, but I really think you should read the books. Lara Jean and Peter's story is one for the ages, one Lara Jean could only dream of reading about, and lucky for us we actually get to!
My Only Criticisms 
Warning** spoilers for those who haven't read the books … and if you haven't, what the heck are you doing?! (Haven't I already mentioned this??)
So, in the books the hot tub video isn't released until the second installment and only because the first book has to fit in all the drama with Josh; he kisses LJ! And, Peter shows up to confront the two of them at Thanksgiving and Josh and Peter almost fight; it's epic! So I was a little disappointed that was left out of the movie. Also, Peter knew Gen released the video in the book and keeps it from LJ for a while, and that is the main plot of the second book. However, most people who are fans of the books know that the movie has to be condensed down, so this isn't a huge critique.
I've heard a few other fans say the fact that Lara Jean goes into the hot tub in her nightgown was stupid; I thought it was kind of sexy of her (ugh & that leg wrap!) However, it was really dumb that she was able to dry off so fast and then sleep in the gross hot tub nightgown.
Really though, if those are my only complaints, then I actually don't have any at all. This movie 100% did the books justice, hopefully encourages more people to read, and is the most epic love story, the new Jack & Rose, Noah & Allie of our generation!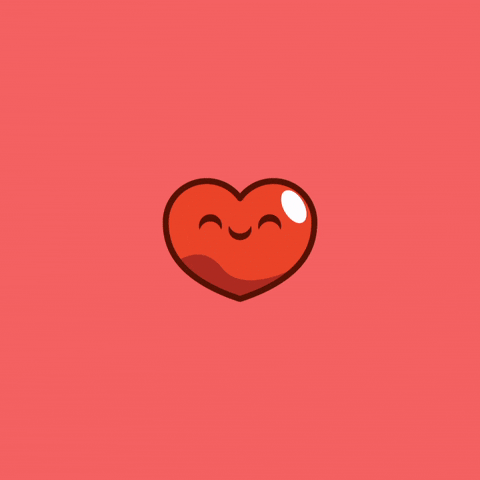 Switching Gears …
I just want to quickly recap the RHONY reunion (both parts) for a second time. Click here for my post on part 1: RHONY: Part 1 Reunion. I didn't blog part 2 (but I tweeted; follow me!) The reason I'm bringing it up now is because I felt so much happened I needed to re-watch and vent before Wednesday's conclusion; Labor Day was the perfect day to do so!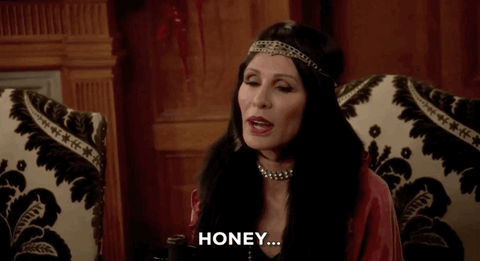 A few thoughts ….
I seriously can not get over the reactions the women had while watching clips of Nutcrackergate, along with all the other digs Carole, Dorinda, & Ramona were making (at Bethenny). I can't even imagine where the show can go from here based on the women's current relationships; they're all over the place, how will they even film together?
I'm so so so happy Sonja stuck up for Bethenny and she couldn't have made better remarks!
I feel like the fact that everyone was so up in arms regarding the Nutcracker was ridiculous (bringing it up again; ugh sorry!); why do you care if B's thank you was on camera or not; it's just one more thing to harp on Bethenny about and it's so so so dumb!
Ramona went off on her little rant to Bethenny because at the end of the day, she strongly wishes she could be Bethenny's bff
Dorinda is insanely defensive regarding the Luann conflict in Columbia … telling Sonja she's drunk all the time? Uh, no. Also, if you're (Dorinda) going to get that upset about Lu's "Here she goes" comment or whatever it was … it's because there is probably truth in it. Dorinda would not have got that upset unless it was true that she was getting started on the wasty express.
We need a sit down with Lu in the Clubhouse. Stat!
Ramona's face during the Lu arrest video ….
I didn't realize the "Carole doesn't have a career" comment was made during the season and I think Carole is really holding on to that.
It seems like Carole is upset about anything and everything Bethenny said about her, when in fact all the women talk about each other in their interviews; maybe Carole is more sensitive because Bethenny was her close friend … ??
AGE SHAMING IS NOT A THING!
Eeek… the resume into the current decade comment was a little harsh.
In the end, Carole wants to be the HBIC and if you're B's friend you will never ever ever get to be that; stop being so cool Carole.
Omg they're like really yelling, Carole is really yelling.
In the end, part three is going to epic and Carole has some nerve for asking Andy is he's scared of Bethenny. Get excited for Wednesday!
To close, I hope you all had a great last weekend before the fall season starts. While it may have been Carole's last great summer, we can all sleep kindly knowing there are Peter Kivinksys in the world to take care of us, and that Pumpkin Spice Lattes are around the corner! Cheers to a great week!!