School starts tomorrow so on my last day of freedom, I'm posting up in front of the television to wipe the DVR clean!
First Up:

Bachelor in Paradise

Anyone else feel so insecure watching all the hot bodies on Paradise? I sat shoving tacos in my face as I watched them all slow motion run and make out on the beach. Ah, well anyway.

I am SO HERE for the guys on Paradise; I like them all, even Jordan (I'm a secret Jordan fan). Buuut, can't say I was really excited to see any of the girls. I hate the Tia/Colton story line; Bach producers completely set them up by giving them both date cards, which is so unfair to everyone else.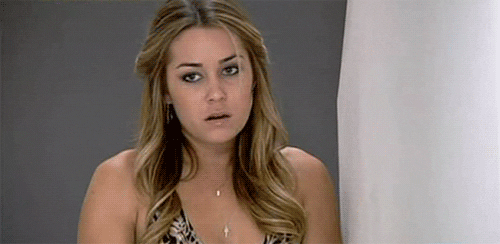 As far as next week, I'd just like to see more couples form. Here's to watching it go down!
Next Up:

Potomac Housewives

While the Potomac women are not my favorite cast, this season hasn't been completely boring. First off, their relationships. I wouldn't want someone to come in and judge my marriage because you don't know me, buuuut, these women put it all out for me to judge right? Even though Monique gets on my last damn nerve, I think she has the strongest relationship and I really like how Chris and her communicate. As a Housewife consesur, I have a strong feeling it's not going to work out for Candiace and Chris; between her issues on being called a "princess", his kids, and her mother, I see it ended by next season's reunion (if she's even asked back … snoore!) Finally, Michael and Ashley.  Ugh I love her, but they are very difficult to watch. I was shocked on the episode before the finale where Ashley admits she thinks Michael just wants her basically as arm candy. (Umm haven't we all been thinking it this whole time?!)
In regardless to where the women stand with one another before Sunday's reunion, I do think Ashley is messy by getting into Karen's business, thus the reunion will probs be messy. However, Ashley and her green eyed pizza deliverers are still my favs on the show (and that fact that Karen didn't get a pizza …?? Hmmm!).
Finally:

 Southern Charm Savannah

I know I know I know I said I wouldn't be watching this season. But then Daniel started following MHH on Insta, and my girlfriends were talking about the Catherine/Lyle drama, so I caved. I'm not entirely caught up (I haven't watched last week's), however, I do have a few thoughts.
I love Haygood; I think she's a great addition to the show, and I'm so interested in her story: her sake, her art, her background. I also like Lyle. Anyone else think he looks like an old man? Even though he does, I'm still here to watch him. Would love for him to cut that ball and chain, also know as Catherine. She's the worst (just admit you cheated on Lyle; anyone remember the guy at the beach last season?).
As I go farther down this Savannah rabbit hole (I had like four episodes recorded), I realize a bit why I didn't want to watch the show in the first place. Borrrrrring. Here's to seeing if I stick with it, would you?
In closing, with school starting tomorrow I may not be here as much as I know the thousands of fans would like. I will try to post at least once a week or in the moments I'm feeling inspired. As I always say, follow me on all social to hear my day to day thoughts!