On Saturday I celebrated my birthday, along with Meghan Markle, President Obama, and the Sprouse twins. Same day, not same party (much to my despair). It was my 30th though, so the night went a bit like …
however the day after was more like …
Thankfully, no one broke any bones; maybe just their dignity. To recover on the day after my dirty thirty celebration, I watched three movies known for their romantic healing. What made it even more fun was it was my first time seeing all three!
"When you realize you want to spend the rest of your life with somebody, you want the rest of you life to start as soon as possible …"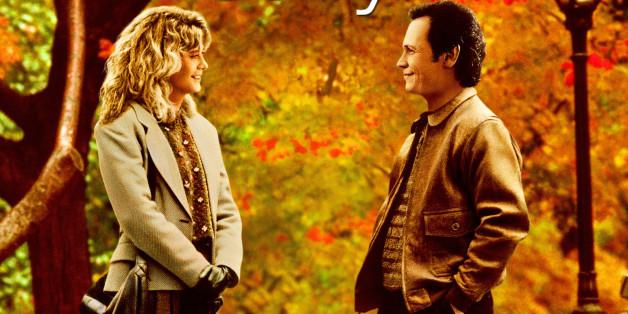 The only thing I knew about When Harry Met Sally was the famous diner, big O scene. It is SO much more than that scene, and while I went into it thinking the film would be totes overrated, it's not and is now one of my new favorites.
I love how the movie jumps ahead 5 years every so often, I love how gorgina Meg Ryan is throughout, I love how honest Billy Crystal is, and I love their friendship. I especially like when they are talking on the phone late at night, but it's a voice over for different scenes of the two of them, like Meg Ryan attempting to order at a restaurant. As their stories and friendship unfold, I like that it's them in their 30s (& not because I just turned 30); it's more of a real story this way; it's not them trying to "find themselves."  Billy Crystal's character has already gone through a marriage and divorce. Even though it's so 80's, it's so real and relevant!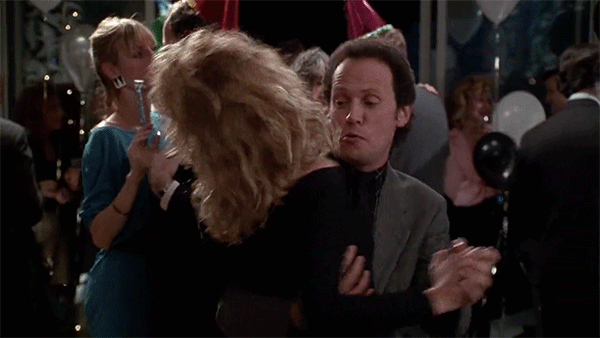 "You're tearing me apart!"

The only thing I knew about Rebel Without a Cause was it starred Natalie Wood. If you're not familiar with my Natalie Wood obsession, click here! If you're not aware of Natalie Wood's story, there is a great podcast you can download to learn ("Fatal Voyage"). Now, to unpack everything with this movie, because honestly there is so much.
This is basically the 1955 version of Footloose, minus the dancing. The premise being troubled kid comes to town, gets mixed up in the wrong crowd, plays "chicken" with stolen cars instead of tractors, thus falling in love with the "big shot's" girl. However, I had no idea the big shot dies! #spoiler!!
I know I said Harry and Sally's story is relevant, but so is Jim and Judy's. From parents just not understanding, to mental health (shooting puppies, imagining two random teenagers are your parents, pulling a gun on a cop), the writers and directors at the time were definitely in tune with what was necessary and what kids go through. However, what they were not in tune with is Natalie Wood's character falling in love with James Dean's character THE SAME NIGHT HER BOYFRIEND DIES! Or maybe it was the next day, I'm not sure. Regardless, unnecessary. I would have preferred them falling in love in a different way. Last, (& I may get flack for this) I can't decide if James Dean is as handsome as historians would like us to believe. In some scenes I thought he was so dashing, yet in others I simply thought, "Meh." I definitely prefer Natalie Wood with Tony.

"Inconceivable!"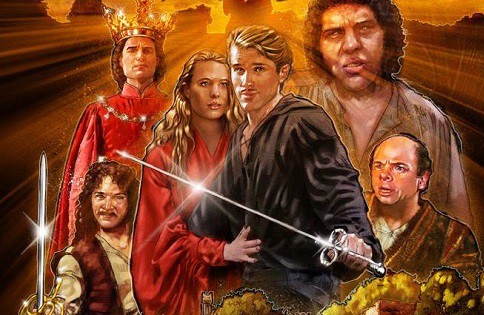 I lied in the beginning, I have seen The Princess Bride before, so going into it I already knew a few things. But I had also forgotten a few things. I forgot how incredibly handsome Cary Elwes is as Westley,  I forgot how funny the movie is, ("mawwaige") and I forgot that Billy Crystal was in it. Rob Reiner directed the movie too (also known for directing When Harry Met Sally). 
I didn't think so the first time around, but the film is very romantic and sweet. Plus it's just a classic telling and showing of what an adventure/princess/hero/love story should be. What is also the best? The beginning with Fred Savage and his grandfather, and their interjections throughout the story; endearing! "As you wish" is forever the true "I love you"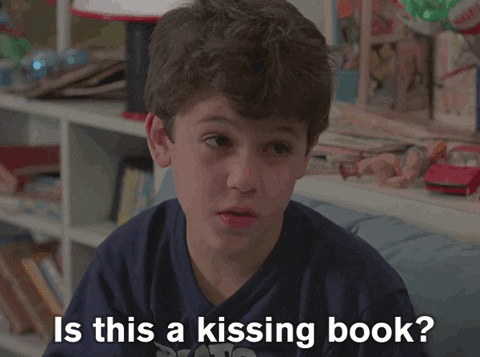 There you have it. These movies, plus maybe some carbonated water, greasy food, and aspirin will help you get over any birthday celebration!
To hear my additional thoughts all on things celebs, pop culture, and current events follow me on Twitter @myhollywoodh. To get into arguments with fans of D-list celebs from the Bachelor franchise or Bravo, follow me on Instagram @myhollywoodhangover. For all other premium Hollywood content, follow The Morning Toast on FB, Twitter, IG, & YouTube (which I'm not a part of but am wildly obsessed, & just know you will be too!)
Until next time …
… which will probably be very soon as tonight is the Bach Finale !!