Do your favorites change?
Or are you a ride or die girl for a particular housewife, no matter what she does? I only ask because with Orange County starting, I was curious to see where my feelings lie (lay? I don't know …).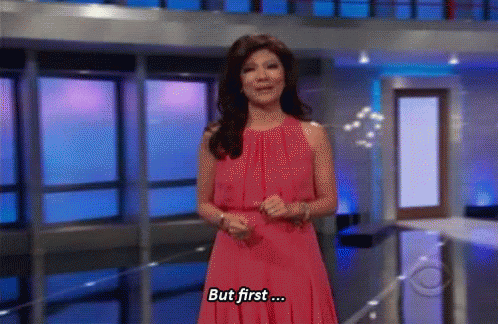 This thought initially came to me when I was watching RHONY. I have said for years that Dorinda was my all-time favorite housewife, out of all cities. But I am just not feeling her this season, mainly because of how she's been treating Sonja and Bethenny.
Because of that, I am loving the Sonja/Bethenny friendship, which is so strange because Bethenny annihilated Sonja a couple seasons ago. I also was never a big Bethenny fan … yet I could not be more obsessed with the two! The scene where Bethenny was going over Sonja's dating profile made me LOLOLOLOLOLOL!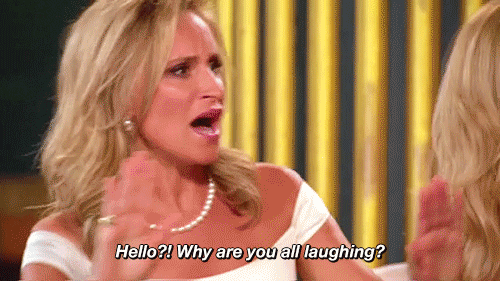 My RHONY world is shaken and my RHONY favorites are changing. Things look like they're changing in the OC as well; literally the first 20 minutes were spent discussing new homes, new friendships, and new single statuses. After watching the entire episode, I think I'm going to be Team OG, meaning Vicki, Tamra, Shannon, and Kelly, mostly Kelly. I never ever ever ever thought I would like Kelly, but I think I'm going to enjoy watching single Kelly and single Shannon together this year.
I never like the new girls anyway, hence why I never really liked Kelly in the past. Tamra's hiking/lawyer/party planner friend reminds me of a cross between Jeana Keough and Jacqueline Laurita. I'm not really here for her. The core four at the ropes course though,  totes here for it!
However, we have all season for feelings & favorites to change!
I guess when it all comes down to it, if you're a true housewife fan, your likes and dislikes should change every season, heck they could change from episode to episode. I only say this because we learn from the best: THE WOMEN! How wishy-washy are they? How many friendships evolve and change? Take each franchise …
What relationships haven't broke?
RHOC: Tamra & Shannon?
RHONY: Sonja & Ramona?
RHOBH: Lisa & Kyle?
RHOA: umm…
RHOP: Gizelle & Robyn?
RHOD: Stephanie & Brandi?
Even these friendships have been tested throughout Bravo history. Heck, Teresa's entire family fell apart! I mean, no relationship is safe if you're a Housewife, and I think that means we as fans have every right to change favorites and stan someone new each season.