We've been waiting all season for this!
I mean, didn't even the premier episode start by showing the footage from the ball and then did that whole "five months earlier" or whatever drama-tic-ness Bravo enjoys…??
Let's get into it, shall we?!
First Quarter
Okay to start it off, I can't even LOOK at Shep's face without thinking of the Facebook group The Jury Speaks; seriously GO JOIN IT for all the Bravo tea (there is a thread there on Shep; it's seriously beyond gross!). Okay, moving on … the recaps with the music always get me LOL'ing!
Cameran is literally all of us laughing at Craig's pillows. The tough love from her to him is so needed! I mean, not calling his life coach because he didn't want to face his reality?? Get it together!
AS ALWAYS, Kathryn is winning the season, first discussing with Naomie how she was there for Thomas last episode. Then discussing the ball. Knowing now how Kathryn and Patricia are (like on Twitter), I'm not worried that Kathryn is going to do anything destructive. Go girl!
Second Quarter
I am just so anxious and giddy and excited to watch the shiz go down at this ball!
I forget why Ashley is so mad at Kathryn because wasn't Ashley the first to attack?! I think it's just pure jealousy on Ashley's part. Kathryn has Ashley beat before even confronted by her –> Kathryn researched "white tie" because she doesn't want to mess up in front of Patricia.
"You go Glenn Coco!"
Third Quarter
From the awkward exchange between JD & Elizabeth, to the talk of Ashley being an escort, to Austen calling Ashley Cruella de Vil to her face …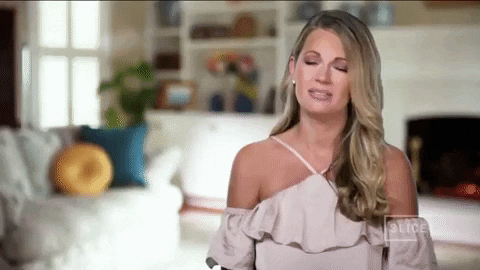 Whhhhyyyy, why Austen are you going to tell Thomas what the girls are saying?! Here we go! (Freaking pot stirring Austen! Anyone see the video that got leaked of his girlfriend catching him in bed with two other girls? Apparently it's an old video & they've "worked through it.")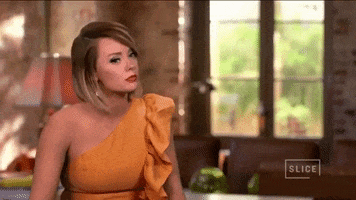 Fourth Quarter
Austen: "Why am I being insulted?!"

Duh Austen, why would you even bring it up?! At the same time, Ashley's deserves everything and anything that would come at her this point. Let's table her for now. I'm sure we'll come back to Ashley being dramatic soon.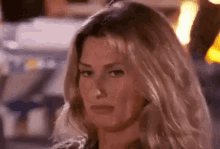 Sidebar, Kathryn scores another point for being so elegant with Patricia (when she really didn't need to be). I'm glad K sat down and talked to her; she did great!
Overtime
An extra 15 minutes was added tonight because we need to see the K v. A fight to it's entirety. After a very awkward (and tbh, a little sad) exchange between Naomie & Craig, here comes Ashley after Queen Kathryn. Whoa, I did not see Ashley apologizing … not that the moment lasted long.
Ashley is spewing liiiiiiiiiiiiiies!! Now she's threatening Kathryn?! Gah, she's beyooond delusional!
The update from Bravo was EV ERY THING! So happy Kathryn now has 50/50 custody!!
Guys, the reunion is going to be unbelievable! Not just for the fact that Naomie and Craig will probs come for one another, or that Thomas won't be there and everyone knows why … but the entire cast is going to stick up for Kathryn against Psycho Ashley and it's going to be AMAZINGGGGGGGGG!!!