If I said it once (& I did! Read it here), I'll say it again: Bravo has got to stop creating new shows and just play Housewife marathons all day. Or, maybe the only new shows that need creating should be Housewife franchises because I'm actually very much here for Potomac and Dallas. What I'm not here for? Any Southern Charm reboot.
I saved all the episodes of Southern Charm New Orleans to binge watch once I was officially on summer vacation, and I have finally completed the season, so let's get into it!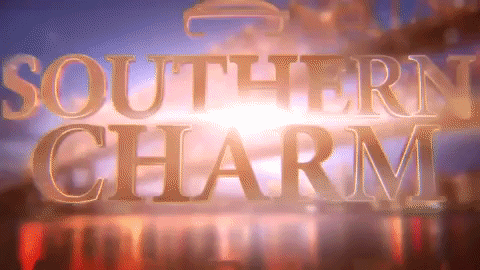 Kudos to Whiteny Sudler-Smith or Bravo or whoever it is that is responsible for finding people clearly  thirsty enough to air all their dirty laundry on television. Like, did Barry & Tamica sit down with producers and say "Our marriage sucks" and that's what got them on the show?? The same for Reagan and Jeff (who apparently are now separated), but I guess I'm getting a bit ahead of myself.
Barry & Tamica
First, I love Barry; he's probably my favorite on the show. I think he's nice, handsome, honest (owned up to his verbal mistake on the show), and patient. He has got to be patient if he's married to Tamica, who may be the absolutely worst main character on any Bravo show. Her whole, "I don't start shit, I tell truths" mantra? Um, no you 100% start shit and butt into people's business you have no ROOM to butt into. Watching Tamica really has taught me to mind my own business when it comes to other people. ("I did what he can't do" in regards to Justin & his gf?? Girl bye!) She's the most self-righteous, entitled person OUT THERE! She completely made the Easter dinner speech all about her and her daughter. However, she was right about one thing which brings me to…
Jon Moody
In the first episode, I was really intrigued by Jon; I thought his paintings were awesome, he had celeb clientele, his body is crazy beautiful, he's artsy, yet athletic, plus young. I just thought he would bring so much to a cast full of people who seemed to be more settled. Then, the paint party happened. When he said, "Fellas night does not mean only fellas around …" umm YES THAT'S EXACTLY WHAT IT MEANS. As a married woman, it isn't a question of Tamica & Reagan not trusting their husbands … what it has to do with is respect. It was disrespectful of Jon to bring that many single women to guys' night. Point, blank, period. As for the rest of the season? Meh, Jon was fine. I think he'd be more suited for maybe a Vanderpump, LA based, type show.
Justin
"Wait a minute, wait a minute!" We need to talk about Justin. It seems like he took the Cameran role this season and "somewhat" narrated the show. I like Justin alot … I think the whole taking your girlfriend to live at home with your parents situation was weird, but his commentary on everything else was entertaining, plus he handled Tamica really well. His true fear of ghosts was hilarious too!
Jeff & Reagan
I don't have much to say here because based off reports, the day after the finale aired the couple announced their separation. At first I found Reagan unbearable, until I saw more of Tamica, who made Reagan look not so terrible. I determined that Reagan is basically Corrine from Bachelor Nation … maybe just not as dumb? I mean her jewelry looks truly fabulous, and she seems to be kicking ass in law school. I feel SO BAD for Jeff in regards to his mother, family, financial situation, head trauma, possible drinking problem, and wife moving to the French Quarters away from him. I can only imagine what he's going through now that they are separated. I wish them both happiness, but don't really have more I want to discuss. They were just meh for me on the show.
Final Thoughts
The story line with Gian was interesting, but the more I reflected on it, the more I think it was just Tamica being drama in "hoping" Gian wanted to be her & have her life (reality check T … no one wants to be you!) Jeff & Reagan blamed their separation on the show, but like I said in the beginning of this post … the couple obviously had dysfunction going into the show and bragged about it so Bravo would put them on TV. What did you expect the outcome to be?
I ran a Twitter poll to all my Bravo loving friends asking if I should continue to watch the new season of Southern Charm Savannah (which I wasn't a huge fan of first season). The poll came back 50/50, and I think I'm siding with the 50 who aren't going to watch.
After two different cities of Southern Charm added to the Bravo lineup, I think only one reigns supreme!
Disagree? Come find me! Let's chat! Until next time television lovers … !!!