Happy almost weekend!
It's June 1st and currently 90 degrees where I'm at; did you get your free doughnut yet? It's National Doughnut Day! It's also the start of Pride Month! I think summer mode has finally hit me. Because of that, I'm ready to get this weekend started! Very much like New Music Fridays on Spotify, I'm here to offer a weekend playlist. Listen, or don't, I don't care … I'm going to dance either way!
The Way I Am

 – Charlie Puth

"I'mma tell 'em all, I'mma tell 'em all, that you could either hate me or love me,
but that's just the way I am"

Not only is this a fun song to dance to, but it makes me think of my students or anyone struggling to be accepted right now. Who cares right? Just do you.
Freaky Friday

– Lil' Dicky

"But we've got no choice but to turn this —– sideways …"

Watch the video; hilarious! How was this not an SNL skit because it completely gives me Digital Short vibes. There is also an Ed Sheeran, DJ Khaled, & Kendall Jenner cameo. Just watch the video; you'll understand.
Shawn Mendes

– Shawn Mendes

If comedic music isn't your thing & you prefer to take your music more serious, then I suggest listening to the new Shawn Mendes album. THE WHOLE THING IS AMAZING! Seriously, set the album to shuffle and instantly your BBQ will be a success no matter how the food tastes. It's easy listening music. Some of my favorite songs include "Nervous," "Where Were You in The Morning?" & "Because I Had You." Plus his collaboration on "Youth" with Khalid makes me cry every time I listen to it.
Boy

– Lala Kent

"Turn in the music up loud, play it loud like this"

I didn't love this song when I first heard it, but I love Lala, so I kept it on my daily playlist. The more I listen to it, I love it. My favorite part is her voice on "Shout out to my girls misbehaving!" She's such a better singer than Scheana.
Body Language

– Heidi Montag

"Lay my eyes on a sassy pearl, Heidi Montag, yeah, that's my girl"

Keeping with the realty star music theme, let's discuss the lost song of the millennial generation. This song brings me back to summer in Dodge City, KS. and always reminds me of two of my hometown friends. We STANNED Heidi Montag hard core. Plus Spencer raps on it! Ahhhh, so 2009!
If you're looking for an entire playlist, might I also suggest:
"Push It" (Remix) by Lotus, SPYZR, & Salt-N-Pepa — great for a workout!
"Rivers Deep" by Gaby Barrett — take me to church girl!
"Nothing But Trouble" by Lil Wayne & Charlie Puth — I know it came out in 2016, but whatever.
"Girls Like You" by Maroon 5 ft. Cardi B — GO WATCH THE VIDEO; I'M OBSESSED!
Kanye's new album??
any other song you're loving right now!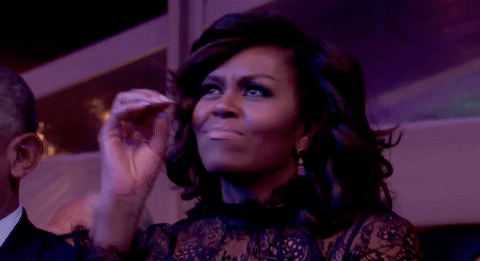 I hope everyone has a fantastic weekend!