It only got worse from there. I'm going to try extremely hard to not turn this post into a full on rant, but I may not be able to control myself. You should also know I had a "first impressions" post set to launch today. However, after getting a full night's sleep I felt justice needed to be served, so I went in a different direction.
We have to start with Grocery Store Joe!

How Becca could send this adorable human home is beyond me! Let me lay out the evidence as to why Grocery Store Joe should have stayed: He's from Chicago, not LA or Florida like every other douche canoe this season. Two, he has an real job, not sales rep or personal trainer or instafamous. What is the job you ask? He owns a freaking grocery store!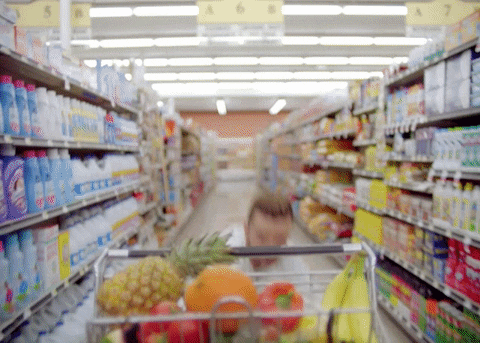 Think about his knowledge of produce & cooking, plus having to be able to manage & work well with others? He's probably very helpful too. Also, if you get on his Instagram (@joeamabile1), he posts more about food than probably any other Bachelor contestant even (who instead would rather post gym or beach selfies all day).  Exhibit 500 as to why she should have kept him: he flubbed his limo speech. He was so real and so nervous and so cute, he forgot everything he was going to say. Maybe that didn't leave an impression on Becca, but it did on America!
Seriously, go type in 'Joe Bachelorette' on Twitter & see what pops up!
Chris Harrison hinted that Grocery Store Joe would be heading to Paradise, but what we really need …. is Grocery Store Joe as the next Bachelor! I am a Bachelor baby and have only watched two seasons, Nick & Arie's. My best friend who forced me to become part of Bachelor Nation tells me all the time how screwed I've been on bachelors and how I've never seen a good male lead. I mean, we all thought it was going to be Peter last season, only to find out it was Arie. And, while ABC will try to promise not another villain like him, you know they loved the ratings spike with the Becca breakup.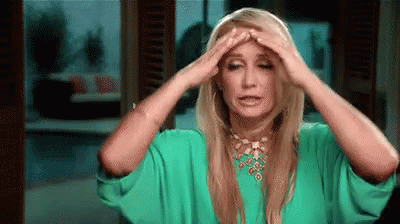 Okayyyyy, this is starting to turn into a rant, so I'll try to wrap it up, but I have two other things to say about two other guys "good" guys. Colton. Mr. Aly Raisman himself. Twitter seemed to really like him, and I agree he's hot. But I feel like he's a bit thirsty and then the whole "I'm a virgin" story line in the promos? Yeah right! I'm telling you guys … I don't trust him or like him and I think ya'll should watch out!
My final rant and disappointment … I really liked Garrett. Even though his intro with the Chris Farley impression was truly terrible, I thought the fishing thing at the mansion was cute, plus he got the first impression rose and I trust (trusted) Becca, so I was here for him. I even had him in my top four (along with Grocery Store Joe
) But theeeeennn, I learned he was this guy ….
Look, MHH is not here to get political and all opinions are welcome, but as a teacher, when someone likes a photo mocking a school shooting survivor, I draw the line and am done with them, aka Garrett!
So who does that leave to like?
Well I like Blake, the guy who came in with the ox, and I like Christon, the guy who dunked the basketball. I'm sure as the season goes on, I'll find others to like too. But for right now, I'm so disappointed in my girl Becca, like so disappointed. But I guess all I can do is be patient, see how the season plays out, and start some sort of petition to get Grocery Store Joe to be the next Bachelor!