Movie of the week is back!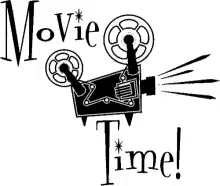 My girl, Claudia Oshry Soffer, brought up the movie The Kissing Booth on her morning show, The Morning Toast. Then her sister, Jackie Oshry, watched it and the two of them couldn't stop discussing it. So, like a good fan, I decided it would be the first movie of summer vacation! Here we go… !!!
40 Thoughts I had during the movie 
The Kissing Booth:
Molly Ringwald is in this? It's already good!
Our main characters are Elle … and Lee?
Male and female best friendships can be tricky …
Is Elle the girl from Sisterhood of the Traveling Pants? (I later learned, no)
Cute opening

 Warning …. Spoilers ahead!

Yeah, Noah Flynn, IS STUPID HOT!
How far apart are Noah & Lee?
Uhhh …Lee has a really nice car!
Cringggggging at the short skirt scene!
Why didn't she just tie something around her waist or wear tights? And really, you wear school uniforms every day & only have two pairs of pants?!?!
Ohhhh … Flynn just called Elle his "little sister" #ouch
Oh, but these girls' skirts aren't too short?!
Lee could be way better looking if he cut (or at least styled) his hair.
Detention Scene —>   
Elle's first date … oh something bad is going to happen, isn't it?
Yep.
Claudia was right about this being a Disney type film, but a bit on the raunchy side too. I appreciate it. 
Do schools really allow kissing booths? Out of every cheesy moment in the film, this may be the one I don't believe the most …
Oh no, she's going to get first time drunk … is this going to be bad?
Wait, why isn't Lee helping her?! And stopping people from taking pictures of her?!
Curtain Scene —>  
Sooo… the best friends do or do not like like one another?
Scratch # 19, the boys' locker room scene is the one I don't believe would actually happen!

Umm the girl who wants to kiss Lee is so cute!!! Do they end up together?
STOP TALKING ELLE!
Of course it's pouring down rain and they run into a gazebo and kiss again!
He seems massively tall compared to her … random thought.
Sooo … Noah has a car & a motorcycle?!
He better really like her —>   
They're totes cute and all, but I feel really bad when the brother finds out; we all know it's going to happen!
OH NO THINGS ARE GOING TO GET RUINED; I HAVE A MAJOR PIT!
Now we're in the moment in every rom com where all the characters are mad at one another and life seems hopeless. 
Of course Dance Dance Revolution is what brings them back together (is it still called that?)
Awww her sweet dad! 
Their prom is so cute!
Both Lee and Noah Flynn need haircuts!
What exactly is Elle supposed to be at her costume party?
Ohhh the ol' switcheroo and Noah is in the car with her!
She got his bike in the end! Ya girl!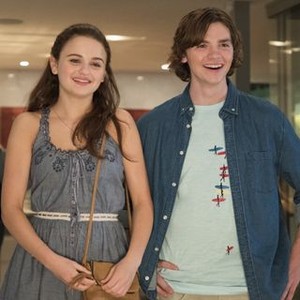 Overall, I'd give the movie 4/5 stars. The cheese level is extreme, but if you're a fan of romantic comedies, you'll enjoy it. The bonus scenes at the end were cute. But, the best part of the whole thing …
Elle & Noah are dating in real life!