Martin Scorsese watches Vanderpump Rules!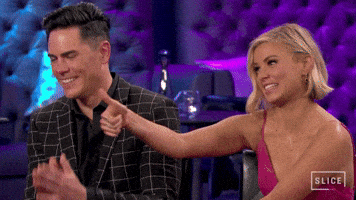 But honestly, at this point, who doesn't watch Vanderpump? I even got my Bravo hating husband to watch live with me on Monday nights! After six seasons, the show is at the top of its game and even got nominated for a MTV Movie & TV Award. However, I'm not here to discuss how great the show is after six seasons, I'm here to discuss what I've learned about each cast member after all these years.
Lala
The show could stay on the air forever if every couple seasons it brought on cast members like Lala and James. I don't know if you know it, but the world is here for Lala Kent! She's Stassi 2.0 and if you're following her journey with "her man" on social media, she's very much in line to leave Vanderpump and become the newest Beverly Hills housewife! I thought she schooled James about how she thought they were becoming better people, not saying horrible, body shaming comments about others, plus she's so honest, how can you not like her? Side note, I bought of one of her lip glosses … stuff is the real deal! What did I learn about Lala Kent from this reunion? While I may not fully agree with her definition of feminism, the girl is a boss bitch who I want to hang out with!
James
I don't really feel I've seen much of a change in James since his first season. Is he drinking less and getting along with most people? Yes, and obviously the scenes with him and Jax are television gold. Plus he got his job at SUR back and See You Next Tuesdays is brilliant … however, he still drinks too much at times and talks out of his ass. So what did I learn about James Kennedy from this reunion? He is pretty much the same dude, only now with a robot girlfriend and some minor improvements.
Stassi
Stassi said she wanted to be "well-rounded" instead of a waitress this reunion. I like how Stassi isn't always the focal point of the show anymore, but is more in a sideline character, friend role. I have been closely following her and Beau on social media & her podcast, so I pray he's on the next season because they seem really great together! What did I learn about Stassi Schroeder from this reunion? She has self-reflected, and I think now is fully honest with the type of person she wants to be!
Jax
Jax's "hashtag me too" comment pretty much sums him up: he's never fully aware of what is going on, nor does he understand important issues. He put Brittany though ["rot in"] hell this season, but I truly believe the death of his dad made him finally realize what is important in life, and I really do think he's trying to be a better person. "But what about his attack on Scheana then?" I actually watched that part of the reunion twice; the first time seeing it I didn't think it was that bad, but re-watching it … yeah it was. Jax can't change over night though, and I agree with many of the cast, he was lashing out because he was still in pain. What did I learn about Jax Taylor from this reunion? At least he's trying now.
Brittany
This reunion completely made me change how I view Brittany, mainly in terms of her relationship with Jax. I say that because more than once Brittany said something along the lines of not judging others because you don't truly know what someone is going through. She said this in regards to the comments she received about sticking with Jax, but also when Andy asked Britt her thoughts towards Lala's feminist attitude. What did I learn about Brittany Cartwright from this reunion? I really believe she's an angel sent from heaven to make earth, and especially self-centered people from LA, better!
Tom Schwartz & Katie
I wanted to put Katie and Tom as a package deal because I don't feel we had too much drama from them individually this season, especially after the beating they took last season leading up to their wedding. I could NOT be prouder of how hard Katie has worked on herself, plus the bravery she showed in sharing the story of her accident. Sweet Tom, while I'm proud he's getting his shit together and becoming a business owner, he has got to stop blacking out. I completely see where Katie is coming from; it's so scary. So what did I learn about Katie and Tom from this reunion? Marriage is helping them become the best versions of themselves.
Tom Sandoval & 
Ariana
I simply don't have that much to say. I thought it was cool how Tom told Stassi that Patrick "smothered her flame" … so sweet, until he got salty about the fact that Lisa didn't force her to waitress #whatever. As far as Ariana goes, she replied to one of my tweets last week so that was cool …? She supports Scheana so that's cool …? What did I learn about Tom and Ariana from this reunion? They need to be on the show and probs always will be, but to me they are neither here nor there.
Scheana
I reeeeeeally don't want to female bash here, but it's reeeeeeally hard for me to say anything nice about Scheana. I mean she was bad enough obsessing over Rob, saying horrible things about Shay only to come out & then say good things about him on the reunion, but to say she only watches herself on the show? Girl, this is (mostly) your full time job and you can't spend one hour, one night a week, to watch the others so you can contribute to the conversation at the reunion?! Over it. What did I learn about Scheana "I know her last name isn't Shay anymore but I'm too lazy to find out what it is" from this reunion? She only walked off set because her makeup was messing up, not because she was truly upset.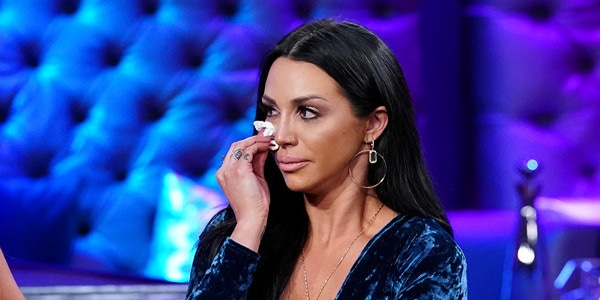 Kristen
Ever since Kristen got fired from SUR, she's been slowly fading into the background of the show. She's 100% a side character, and who knows, maybe she purposely sat up with James until seven in the morning in Mexico just so she could have a story line. With all that being said, I'd definitely be sad to see her go and I do believe she's grown alot in the six seasons the show has been on. What did I learn about Kristen Doute from this reunion? She's boring, but necessary.
Lisa Vanderpump
I learned one thing and one thing only from watching Lisa Vanderpump this season and especially at the reunion: get her off Housewives and keep her only on Pump Rules; I mean telling Kristen to "shut up" was GOLD! She doesn't really bring anything like that to RHOBH (sorry not sorry).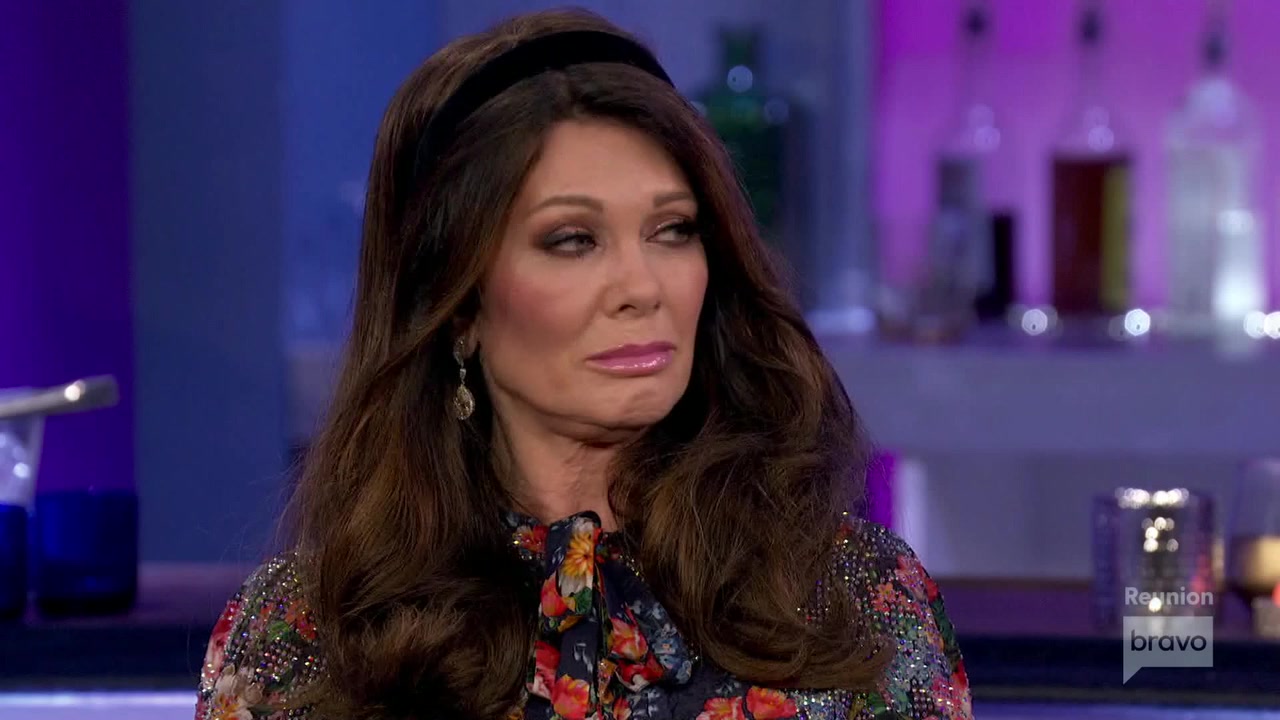 Cheers to another fabulous season of Vanderpump Rules! I hope this show never ends!