"Move it Football Head!"
I have loved television ever since I was young, which sounds really terrible, like all my parents did was simply plop me in front of a tv to entertain me (not true, I love the outdoors too yada yada yada). Growing up without siblings (#onlychild) I would escape into the world of the characters on my screen. Zack Morris was my boyfriend, I was pretty sure I was a Disney princess, my true last name must have been Tanner (as in DJ, Steph, & Michelle), and every single Nickelodeon gang of friends I called my own.
Speaking of Nickelodeon cartoons, about a year ago a stumbled upon a marathon of all the classic shows: Rugrats, Rocko's Modern Life, Hey Arnold!. I later found out it was a channel called Nick Splat. Every night from 9pm-5am, this channel would play all the cartoons I grew up with. Now, it's pretty much become part of my late night routine.
Via this channel and all it's social media accounts, I learned there was to be an all new Hey Arnold! movie released for tv over Thanksgiving weekend and welp, here we are with this post.
But first, a rant.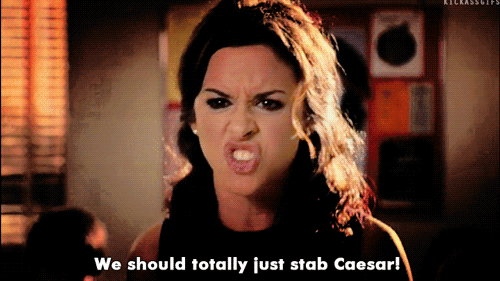 You might be sitting there all, "Why is this distinguished pop culture  blog covering cartoons and, old cartoons at that?" Because seriously, where would pop culture be without the influence of cartoons? Where would you be without the cartoons of your childhood? You'd probably be way more miserable than you are now. Hence why I have an amazing life and popular blog: cartoons.
Plus, Buzzfeed covered the movie. #soitslegit
Hey Arnold! was probably my favorite of the entire 90's Nickelodeon cartoon era and I was so excited to hear there would be a reboot that would tell the story of what happened to Arnold's parents, giving closure to all us fans.
The first thing I noticed about Hey Arnold! The Jungle Movie was the animation. While the characters still looked and sounded the same, they had a new 2017 spin to them, which was really awesome to see.
ALL your favorite characters are back from Gerald, to Arnold's grandparents, to Stoop Kid, to others I didn't even remember I had forgot. Plus, at the beginning of the movie there is this homage to some of the best moments of the show and to Arnold as a character. If you don't tear up at it, you have no soul.
A few other great moments from the movie …
You find out Arnold's last name
Arnold gets reunited with his parents, like legit reunited, like live happily ever after reunited
But most of all…… **spoiler alert …
ARNOLD AND HELGA KISS! Helga finally gets to tell Arnold how she feels, well actually she doesn't really tell him — he simply figures it out, which honestly weren't we were all like, how has he not figured it out by now? This was just something Hey Arnold! fans were hoping to be revealed by Helga and the way it went down in the film was great. She gives up her golden locket to save Arnold's parents and when she tries to explain it to him, he cuts her off, explaining how he knew the whole time.
With so many references to the original show (pay attention; they go by fast) to new moments for new fans, it's easy to see how IMDB gave the movie an 8.4 rating; MHH gives it a 10!